7.5 tonne truck hire Portsmouth: Local & International Hire
Need to hire a 7.5 tonne lorry but not licensed to drive it?
Hire Shift It Removals' 7.5 tonne lorries complete with driver
We provide Portsmouth truck hire for domestic and commercial customers alike by hiring our 7.5 tonne lorries complete with a fully licensed and experienced LGV driver, so that you can benefit from having a much larger vehicle without the concerns of driving it yourself.

Are your belongings insured during your move? Not by a normal vehicle hire company, but with Shift It Removals, £10,000 of cover is included in the price.

We bring it to you, pack it, drive to your new home, unpack and leave you in peace to enjoy your new home. No deposits. No forms of ID. No lost time in collecting and dropping off. Just a reliable, competitive service designed to benefit you.
Local, National & International...
Portsmouth Truck hire to meet all of your needs
An average Luton van is about 600 cubic feet, and can fit an average 2 bed flat/house inside. Anything larger and you would need a 7.5 tonne lorry. This has a massive load capacity of 1,400 cubic feet.

Hire for a full day and we will arrive at an agreed time, assist packing the lorry and then drive to your new house/flat and assist with unloading the lorry. This means that you do not have to go through all of the normal difficulties associated with hiring vehicles:
Collecting and returning the vehicle
Waiting until the hire company is open
Leaving a substantial deposit in many cases
The concerns of the unfamiliarity of driving a much larger vehicle
Damage and collision worries
No removal blankets or straps to secure your goods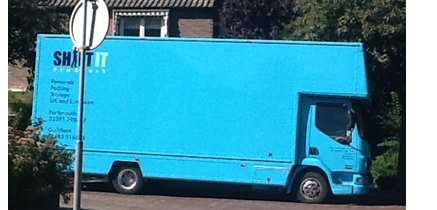 About the lorry
Our 7.5 tonne lorry is one of the largest on the market, the box being 7.3 metres long, 2.4 metres wide and 2.3 metres high. Two barn doors allow full access into the lorry, and allow full use of the available space, without getting in the way as roller shutter doors do sometimes. The maximum load weight including the lorry is 7.50 tonnes.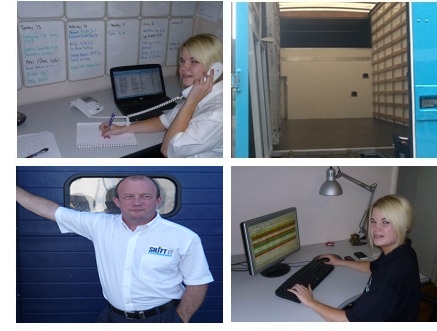 Hire rates

£375.00 per day

To include:
1 qualified and experienced LGV Driver
1 x 7.5 tonne truck
Removal blankets and straps to secure your goods
Fuel for 50 miles door to door
10 hours on site from start to finish
Goods in transit insurance cover of £10,000
Additional hours: charged at £30 per hour or part thereof.
Additional miles: charged at £2.50 per mile.
Overnight and Sunday bookings are available at a premium of 20%.
Half day rates available (5 hours maximum) at 60% of the daily charge.

How does that compare?

The average rate for a 7.5 tonne truck fully insured but with an excess of £1,000 is £125.00 per day. With Shift it removals, for an extra £150 you also get a fully qualified LGV driver, £10,000 goods in transit insurance, no excess payments as we are driving the vehicle not you, and none of the bother

What does the driver do?

The driver will pack the lorry, but you will be required to bring all of your items to and from the lorry on the day.
Commercial hire
Our man and lorry hire service in Portsmouth is available for commercial customers as well as for domestic. The quoted rates are very much aimed at domestic house removals, so if you would like a quote for a commercial load, anywhere in the country or Europe, please contact the office.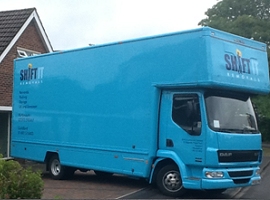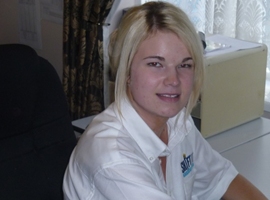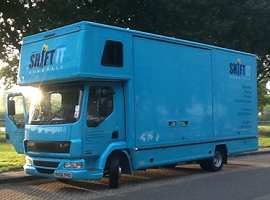 Testimonials
The Shift-It guys moved my house contents from Dorset to Hampshire with their HUGE lorry (much to the excitement of my 6 year old!) Aaron, James and GUY were absolutely brilliant. Superb workers, speedy and courteous, I will definitely be using them again. Who needs the big national corporate companies when you can call Phil at Shift-It and get the job done cost effectively without fault?! Many thanks Shift-It :).
Victoria Parsons, [13/03/13]
Thank you for taking the stress and other problems away from moving.the guys at shift it were extremely professional from start to finish. polite and courteous through out,and Phil gave us an extremely competitive quote and again was polite,punctual and professional throughout.
Many thanks and highly recommended.
Rob Venables, [23/08/2013]
Dear Hannah,
I would commend without reservation the attitude, friendliness and work ethic of the two guys who carried out my move on Saturday. Given they had already completed a job Guildford, their enthusiasm to please was all the more impressive. More generally, especially given the late notice of my request, I considered Philip Smale's flexibility, commitment and communication to be first class. As you might be able to tell, I had a very good experience with Shift it Removals and will not hesitate to use you again or to recommend you to my friends.
Best regards
Phil Smith, [09/09/2013]